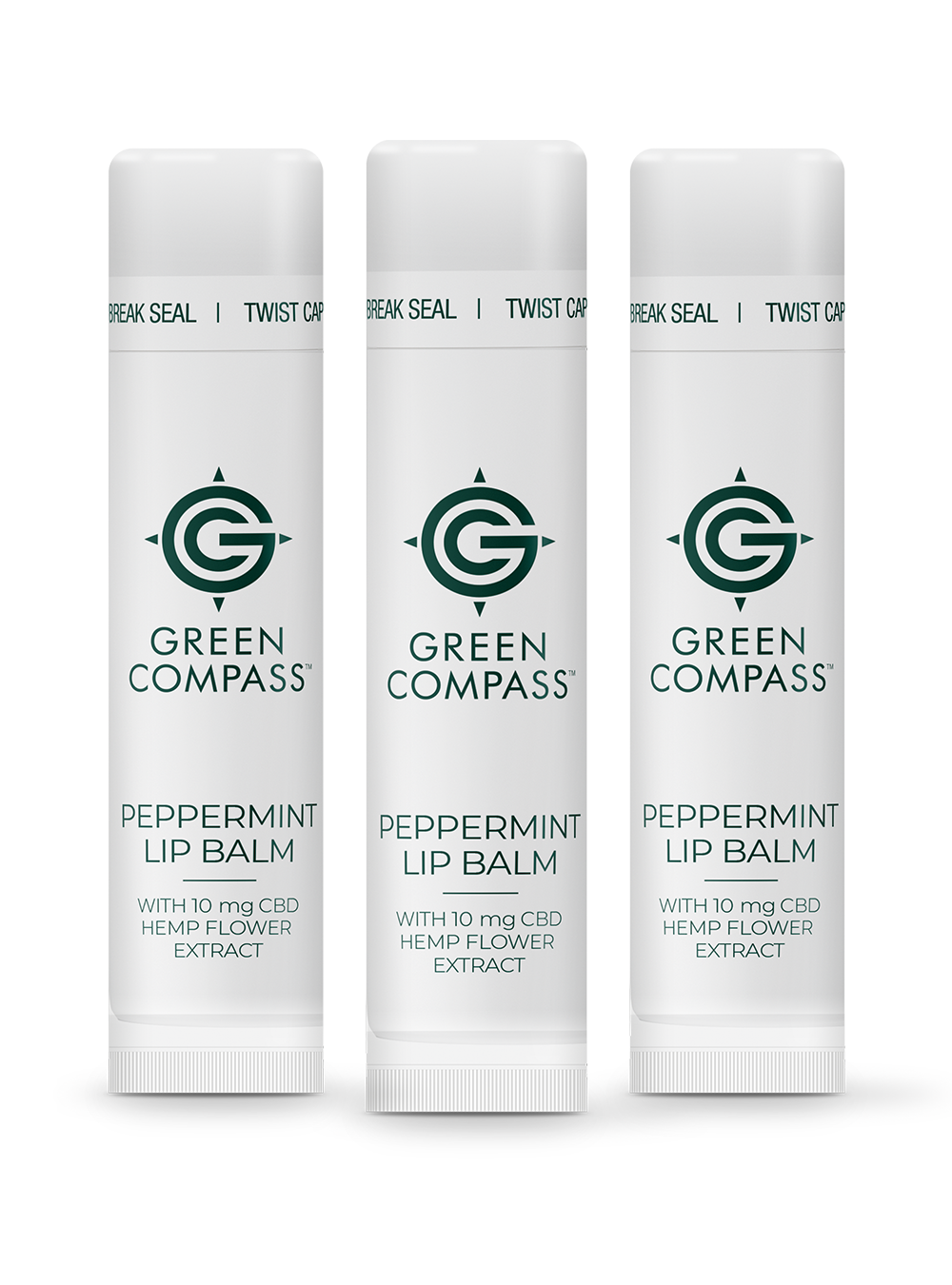 Peppermint Lip Balm Pack
$27.96
$34.95 Retail Customer
Benefits
Peppermint essential oil provides
healing hydration to chapped lips.
Other protective ingredients to soften.
Travel size to go with you
wherever you need.
Product Information
10 mg CBD Hemp Flower Extract.

Organic peppermint essential oil.

Apply to lips as needed through out the day.
Ingredients
Helianthus Annuus (Sunflower) Seed Oil, Beeswax, Butyrospermum Parkii (Shea) Butter, Organ- ic Theobroma Cacao (Cocoa) Seed Butter, Organic Cocos Nucifera (Coconut) Oil, CBD Hemp Extract, Organic Mentha Viridis (Spearmint) Oil, Organic Mentha Piperita (Peppermint) Leaf Oil, Tocopherol, Organic Rosmarinus Officinalis (Rosemary) Leaf Extract.
*Always consult your physician before using Hemp Extract products.
*All Green Compass products, including Broad Spectrum and Boost, could contain very trace amounts of THC that are below detectable levels by our third party lab tests. Products are tested by using liquid chromatography, detecting THC levels over 100 PPM. If you are subject to drug testing then you may want to consult with the testing facility and your employer before using these products. Green Compass cannot guarantee the outcome of customer drug tests.

*These statements have not been evaluated by the Food and Drug Administration. These products are not intended to diagnose, treat, cure or prevent any disease.